Don't Have a Complete Panic Attack...6 Things You Should Know Ahead of Time
As wedding photographers in Omaha, we know that we're generally the 2nd or 3rd vendor in the wedding industry that you approach and decide on. Typically, our freshly engaged couples will pick their wedding date and wedding venues at the same time based on date significance and availability (and let's be real, when the Huskers have a bye week). After you've decided on your venue/s it's time to check the availability of a wedding photographer, videographer, so-on and so-forth. So truth be told, we see you before (and excuse my french) shit gets crazy. We see you before you've become overwhelmed and are just ready to be on a plane to Bora Bora.
We've come up with a list of 6 things we feel like you should know before you start your wedding planning.
1. Don't Skimp on the Photographer
I know what you're thinking..."you're only saying that because YOU ARE the photographer". But truthfully, with my whole heart, I'm not. Good photography is expensive. It just is. The hard truth is that it's a luxury item...and luxury items just cost more, in general. Good photographers spend hours upon hours upon hours studying and improving their craft through continued education, workshops, conferences, etc. every year. Good photographers (in our opinion) also have a massive amount of experience under their belt, which brings their price point up. With that experience comes their problem solving skills, knowledge of what works best in each scenario, knows the best timelines for your day, general anticipation of how a day might unfold, etc. Those things, especially in the Midwest, are SUCH important things to know. I say in the Midwest, because we don't have the gorgeous sandy beaches or warm grassy knolls year-round...we have huge dark churches with rules and regulations, snow, rain, 100% humidity, and tornadoes. A good, experienced photographer in the Midwest will know how to SLAY all of the worst (for us, best) scenarios. So this...this is why you don't want to skimp on the photographer. Like they said in the 90's...knowledge is power.
2. Consider a Videographer
"But if we have a kick ass photographer, why would we need a videographer too?" Great question, my friends. Great question. Admittedly, we asked this question ourselves for a good long while...and then we started rewatching little home videos of our kids, and we changed our minds completely. There is something to be said for seeing your most beloved people move, dance, smile, laugh, and cry...and something to be said for you hearing their voices...hearing your vows. Those little highlights of motion and sound, we feel, are priceless.
If you need recommendations for a great videographers that we love to work with, PLEASE give us a shout!
3. Plan the Celebration that YOU Want
Everyone you meet with and everyone that helps you with your wedding planning is going to have an opinion on how your day goes down. We hope with our whole hearts that this is one and only wedding that you're going to have...so plan the wedding you want. Not the one your parents want (although, we understand their financial commitments), not the one your best friend HAD 2 months ago, not the one you saw in a magazine, not the wedding you think you're SUPPOSED to have...plan YOUR wedding. YOUR celebration. Your friends and family know your style and personality. They love you and have known you the longest out of everyone, so why plan a day/wedding/celebration that isn't true to you? We hate hearing when couples aren't planning what they really want. Hate it. If you want to elope, do it. If you've always dreamed of an outdoor wedding, do it. If you want to get married in Vegas, do it. Hell, if you want Elvis in Omaha, do it. But call us first. We're just begging you to be true to yourself. ;)
4. Pause for a Minute and Plan Smart
Again, being in the Midwest, we tend to have larger weddings. We have bigger families and networks of people (just a personal observation). Take a step back for a second, and plan smart. Really think about the amount of people you're planning to invite and if that makes sense for the wedding you want to have, and the budget you have. Do you need 6 sheet cakes and a 3 tiered wedding cake for 200 people? Probably not. Do you need to order 300 invitations for the 300 people on your guest list? No...you need to order the number of HOUSEHOLDS (this may or may not have been a personal mistake that cost me a lot of money). Do you NEED to cater "late night snacks" for your guests if your reception is over at 9pm and they had dinner at 7:30? Probably not. Do you need to have 400 bottles of wine when your guests only drink beer? I would say yes, because wine...but probably not. Do you need the little box of Jordan Mints that everyone forgets on the tables when they leave? Janine might say yes...she loves those things...but in reality, probably not. You get what I'm saying. We know that it's EXTREMELY easy to think we need everything under the sun and to use every idea out there...but just take a minute...plan it out. Plan smart.
5. Your Wedding Guests Will Do What You Do
I like to call this the "If you build it, they will come" scenario. SO many times we hear "I want our guests to dance"...and then wedding reception time comes, and the guests aren't dancing. Know why? Because you're not dancing. Your guests will do whatever you're doing. If you're on the dance floor, your guests will be on the dance floor. If you're sitting around a table playing games, your guests will play games. Your guests are there because it's the day that you have planned for them, essentially, so give them the metaphorical permission to do those things, and they'll participate. Monkey see, monkey do.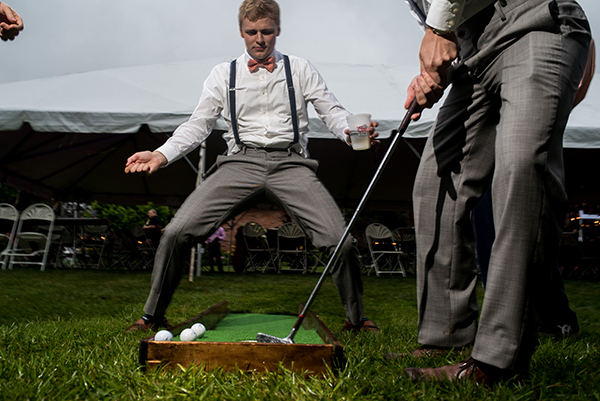 6. Something Cray is Going to Happen
My friends...my brides...this is true. It's one of those, "it's not if, it's when" situations. It might not be something major, but something will happen...and it might be weird. When I was in one of my best friends weddings as a bridesmaid, I got vertigo. The scary kind...and the groomsmen that walked me down the aisle literally had to hold me upright. Sometimes you unexpectedly have your gallbladder taken out a week prior to your wedding. Sometimes an unprofessional party bus cancels on you and all you can find is Rockin' Robin and her sweet shuttle bus. Sometimes a local favorite restaurant explodes when you're supposed to be shooting portraits in that spot. Sometimes the seamstress forgets to sew one of your boob cups in. Sometimes the DJ announces the wrong grooms name. Sometimes it torrential downpours for your entire day. Sometimes you lock your car keys in the courthouse after your wedding...for the entire weekend.
These are all things that happened...this year...to OUR brides. It's just part of it. Roll with it. Embrace it. Throw back a bottle of champagne, and don't let it bother you. We joke that we LOVE when things go wrong...but they create moments...and y'all know we LOVE those!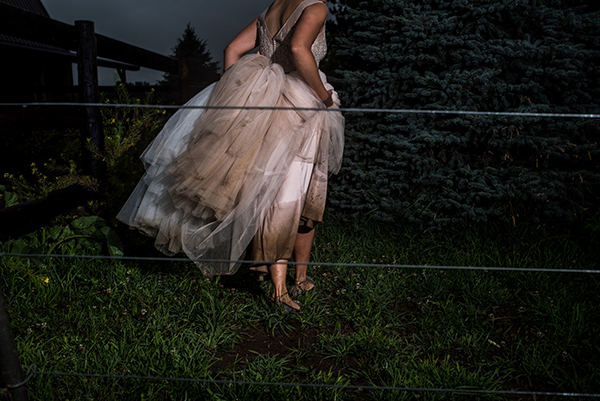 Do you have advice for future brides? Would you like to be OUR future bride?! We'd love to hear from you!